Contact Info
Sun Haven Tanning Spa
Crystal Strickland
238 East State Road, Suite # 1
Suite # 1
Pleasant Grove, UT 84062
Phone: 801-285-9210
Contact via Email
Visit our Website
Photo Tour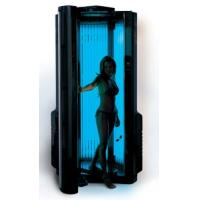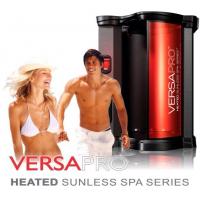 Hours of Operation
Monday to Thursday: 8:00 am - 9:00 pm
Friday and Saturday: 8:00 am - 7:00 pm
Open on Sundays: 9:00 am - 2:00 pm

Happy Hour:
Tue - Thur 10:00 am to 2:00 pm

About Us
First salon in Utah to offer Full Spectrum Sunlight Tanning, beginning in January 2017.

We encourage you to Relax . . . Breathe . . . Enjoy . . . Renew . . . Let the Sunshine In & Get a Healthy Glow. Let our friendly staff and sunlight pamper you with a "little slice of Heaven".

We offer a clean, professional and relaxing Spa like atmosphere in a quiet location. We have warm lighting, soothing smells, flowing curtains, relaxing music and other amenities. We have friendly, knowledgeable staff who takes time to help you feel comfortable and relaxed.

We have State-of-the-Art Tanning & Skin Beautification services, all without the Big Prices of Big Salons. We offer 5 Levels of Ergoline equipment, including
- High Pressure 650 Tanning bed
- Sun Angel - ensures a Beautiful, Long Lasting Tan and virtually eliminates risk of Sunburn!
- Beauty Angel - with Beauty Light & VibraShape
- VersaPro - Sunless Spray tanning with 4 levels of instant color.
Also, 4 other levels of Ergoline beds and stand up booth for Dark Luxuriant tanning, Smart Base tan and Vitamin D building.
And we offer LED Teeth Whitening. Customers are getting great results!

We were voted a Best Tanning Salon in both 2015 and 2016 by Daily Herald readers. We invite you to call us, visit our website, or come in person and check out our salon. Ask about our Happy Hour & other Specials.
See our website at
www.sunhavenspa.com
for more info.
Email:
sunhavenspa@gmail.com
Phone:
(801) 285-9210
Address:
238 E State Rd. Suite # 1, Pleasant Grove, Utah 84062
A local and independently owned business serving the community since 1999.
We'll Impress You
We have added the latest State-of-the-Art Tanning & Skin Beautification Equipment and Services. We have High Pressure Tanning, the first and only Full Spectrum Sunlight Tanning, Sun Angel Skin Sensor Tanning (virtually eliminates the risk of sunburn), Beauty Angel, VersaPro Heated Sunless, etc.

The salon premises has also been significantly upgraded in the past year. Come check it out!

Get a Free Tan in the bed of your choice when you join our text club. To join, text the word "start" to 801-285-9210.

Mission Statement
We want to help You relax, enjoy and renew with sunshine services in a spa like atmosphere! As one customer has said, we want to help you feel like you are enjoying a little slice of Heaven! We'd like to help you leave feeling relaxed, and looking great, with a healthy sunkissed glow!